---
Vinyl/Specialty Customizations
---
---
Vinyl/Specialty Customizations
---
Looking for ways to make your car unique? Allow our experts to help bring your vision to life, and make your car standout! Whether you're looking for a wrapped hood, factory stripe kit, or something custom, we've got you covered. With hundreds of options, and a wide variety of colors available, we're eager to help you customize your ride.
Chrome Delete
Are you wanting to get rid of unwanted chrome accents on your vehicle? Our experienced technicians are able to install vinyl to produce a smooth, factory paint-like finish.
Emblems
Changing the color of your emblem is a subtle, yet sleek way to set off the look of your vehicle.
** Note that rims cannot be wrapped and certain emblems may be too small or have too much curvature for the vinyl to properly adhere. Ask our professionals if your emblems can be wrapped!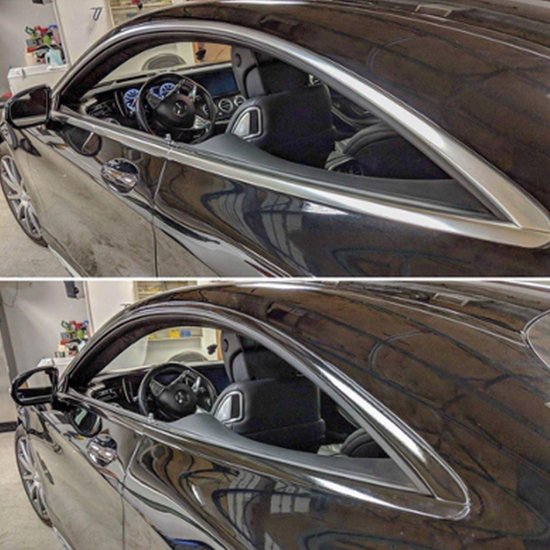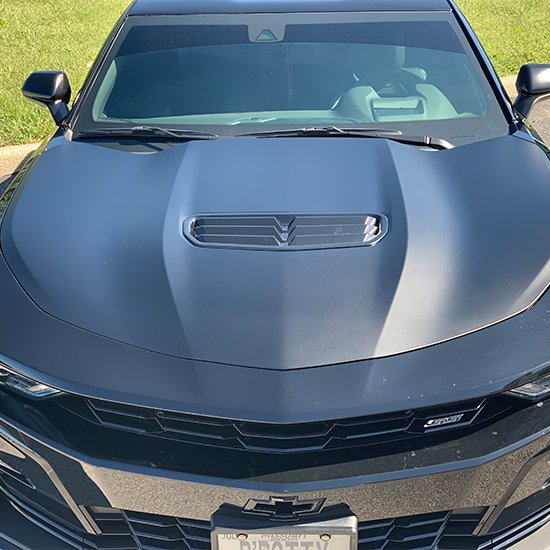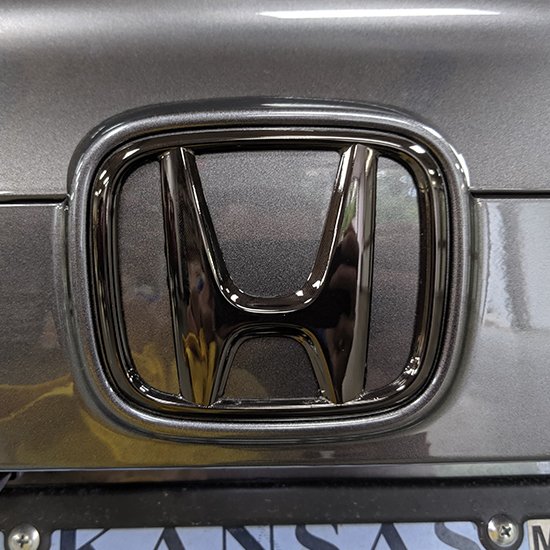 Stripe Kits & Accents
Make your vehicle standout by adding custom, or factory stripes! This is a cost effective way to turn heads and make your car unique. We've got a large selection of colors, with your choice of gloss, satin, matte film types. With years of experience with a wide variety of vehicles, we're the experts you can trust to get the job done right.
Check out the factory stripe kits we have available HERE.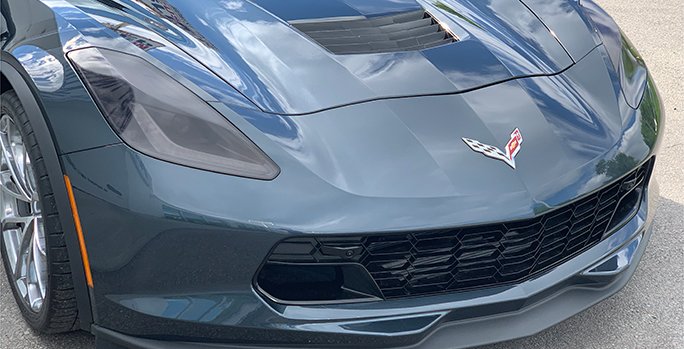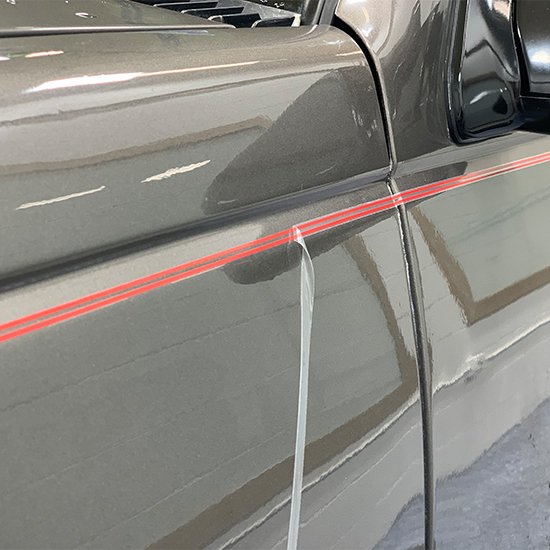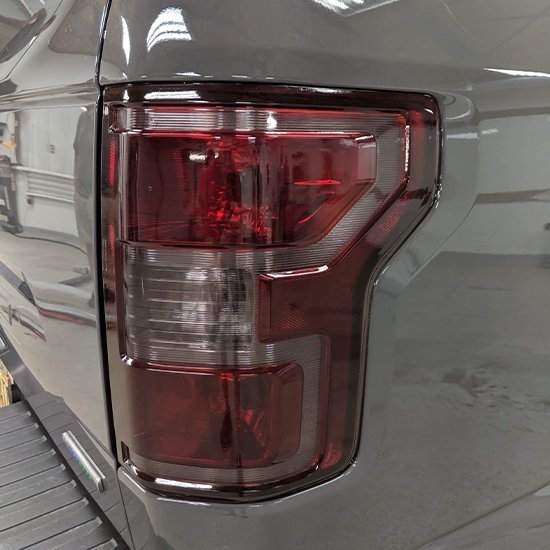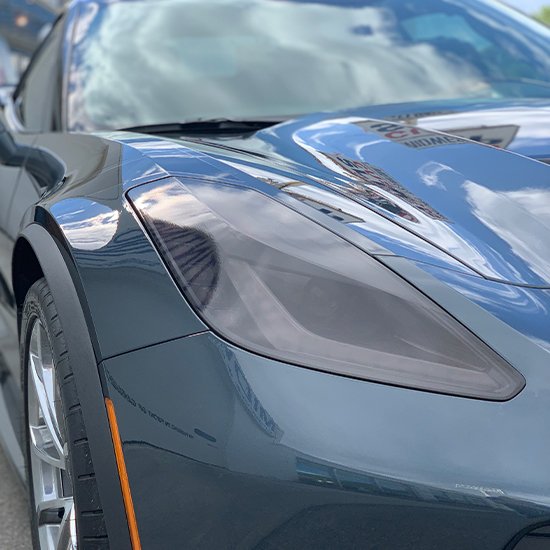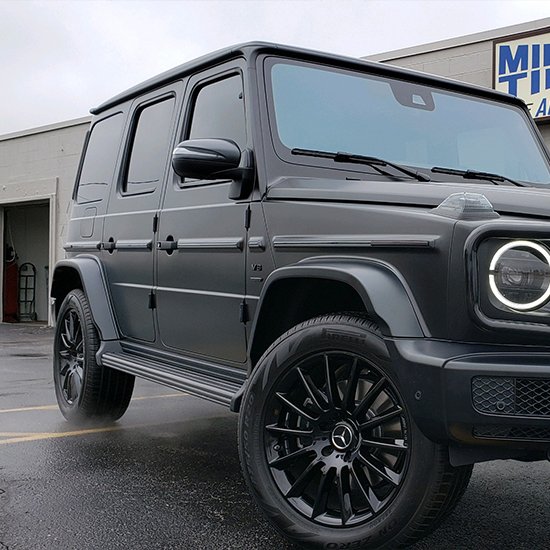 ---
Smoked Headlights, Tail Lights, & Marker Lights
Smoking your lights is a sleek way to really pull the look of your car together. Pricing depends on the size, and curvature of the lights. Our experts have the experience to tackle even the most difficult curvature, however if it won't look good, or has high likeliness of peeling or not adhering properly, we wont waste your time. We are honest about what works and what won't. We offer light, medium, or dark shades.
---
Full Car Wraps
Car Wrapping is a great way to change up the look of your vehicle, without decreasing it's value or worrying about cheap paint fading over time. It's a completely reversible way to make your car unique, like you! You can stop by any one of our three locations and check out the color swatches we have available. Quotes are best done in person for the most accurate price estimate. There are many ways to make your car standout, and our technicians have unique ideas, and years of experience to help you make those final touches.
---